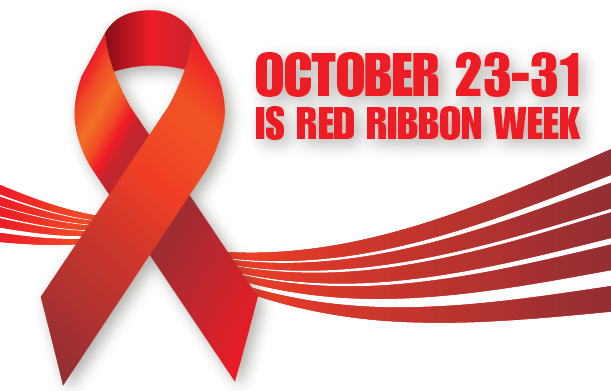 Red Ribbon Week
About The Red Ribbon Campaign
Red Ribbon Campaign is the oldest and largest drug abuse prevention campaign in the nation. It is the best way for people and communities to unite and take a visible stand against drugs. The National Family Partnership is a sponsor of the National Red Ribbon Week Celebration. They are helping communities, families, and friends unite to live safe, healthy, and drug-free lives. Drugs can include prescription medication, illicit drugs, alcohol, and tobacco. This year's theme for Red Ribbon Week is "Be Happy, Be Brave, and Be Drug-Free." It's important to support the national theme because it unifies this years campaign, broadcasts the message, and creates an environment to change behavior.
Beginning The Conversation
Did you know that children of parents who talk to their teens regularly about drugs are 42% less likely to use drugs than those who don't: yet, only 25% of teens have reported having these conversations. This week is the opportunity to get the ongoing conversation started. Having a conversation with your child also includes more than drug use risk. It can include alcohol use, tobacco use, and violence. Also, target wellness-promoting behaviors that promote overall well being, like sports and hobbies.
Click HERE for more information about how to educate and empower children to stay drug-free.
Stay informed about the Red Ribbon Campaign throughout the week by visiting us on Facebook!