Tobacco Policy Monthly Coalition Meeting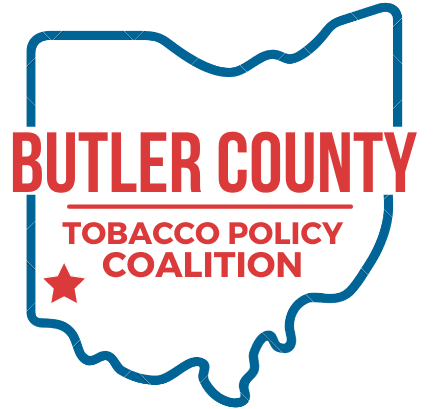 The Butler County Tobacco Policy Coalition was formed by concerned preventionists and public health professionals who identified an alarming increase in vaping/e-cigarette use, especially among youth. The prevention coalitions from around the county, public health departments, researchers specializing in tobacco use, tobacco cessation counselors, and educators, to name a few representatives, came together to address this issue.
The coalition is focused on strengthening laws and policies to protect our youth and looking for local solutions to reduce the number of people affected by and becoming addicted to all tobacco products.