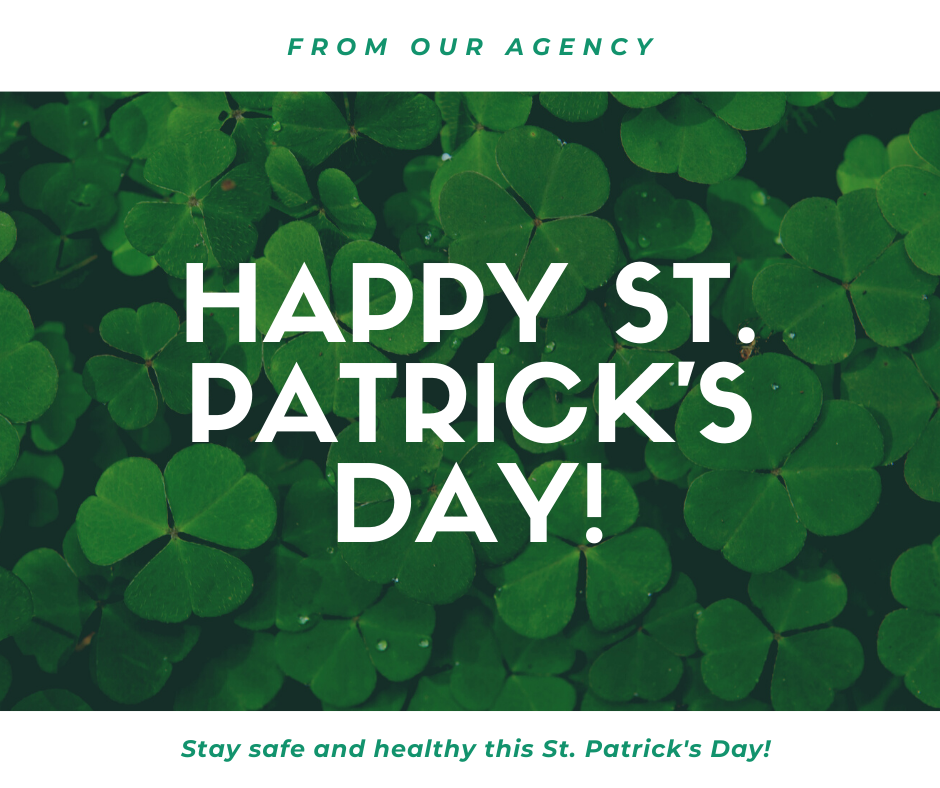 It's St. Patrick's Day! For some of us, it might not feel that way. Things are looking a little different this year on what is normally a social holiday. With restaurants and some businesses closed, many are left wondering how to celebrate St. Patrick's Day. Well, maybe we should think back to why this holiday came to be. What are some traditions for celebrating this Irishman that can be done from home? Here's what we learned:
St. Patrick's Day (feast day) celebrates St. Patrick, the patron saint of Ireland. He was born in Roman Britain, but was kidnapped when he was 16 and taken to Ireland to work as a slave. After 17 years he managed to escape the country and return to his home. He spent his time in religious trainings, and was eventually ordained a deacon, and later consecrated as a bishop with the name Patricius. Patrick would end up going back to the place he once worked as a slave, Ireland. There, he converted the Irish to Christianity, established monasteries, churches, and schools. He passed away almost 30 years later on March 17, 461 A.D. 
Knowing the origins of St. Patrick is one thing, but where do the traditions associated with St. Patrick's Day come from? Here's a few of the more well-known ones:
-Finding a 4-Leaf Clover: St. Patrick used the 3-leaf clover to explain the concept of the Holy Trinity. The 4-leaf clover is known as a symbol of good luck. 3-leaf clovers were used by Celtic priests to see evil spirits coming, while 4-leaf ones were believed to offer magical protection and ward off bad luck. 
-Eat Corned Beef & Cabbage: before the Irish came to America, beef was a rarity at their table. "Salted pork" was something they ate, although only on special occasions. When they came to America, Jewish butchers in NYC offered up kosher corned beef, which reminded them of their salted pork from back home. It was the perfect substitute. 
-Wearing Green, & Leprechauns: wear green, or risk getting pinched! Leprechauns are mischievous Irish fairies from Celtic folklore. It is believed that wearing green makes you invisible to leprechauns, who like to pinch anyone they can see. Some wear green for good luck, or to honor Irish ancestry. 
Being cooped up at home doesn't mean you can't still celebrate this Irish holiday and all that it stands for. Here are some ways you can have fun this St. Patrick's Day: 
-Bake Some Sweets: from Lucky Charms ice cream sandwiches to Leprechaun hat s'mores, this list of the 41 Best St. Patrick's Day Desserts from Good Housekeeping will surely get you inspired to bake!
-Make Crafts: for a DIY St. Patrick's wreath, free shamrock coloring printables, and your very own pot-o-gold that are fun and easy for the whole family, go to Country Living for a list of 30 crafts!
-Irish Movie Marathon: what better way to spend time with family than cozying up to a movie? This list of Irish films pays homage to the spirit of St. Patrick's Day. Go to Town and Country Mag for the full list. 
-Join the Movement: join the Sober St. Patrick's Day movement, a non-profit whose mission is to "reclaim the true spirit of St. Patrick's Day by changing the perception and experience from an occasion for binge drinking and other misuse of alcohol to a celebration of the richness of Irish culture and the legacy of St. Patrick."
So wear green, make some Irish soda bread, listen to some Irish music, give a try at stepdancing, and spend time with your family. Although this year's celebration may look different, it's an opportunity to remember what the spirit of St. Patrick's Day is all about. For more ideas on how to celebrate, find the full list here.