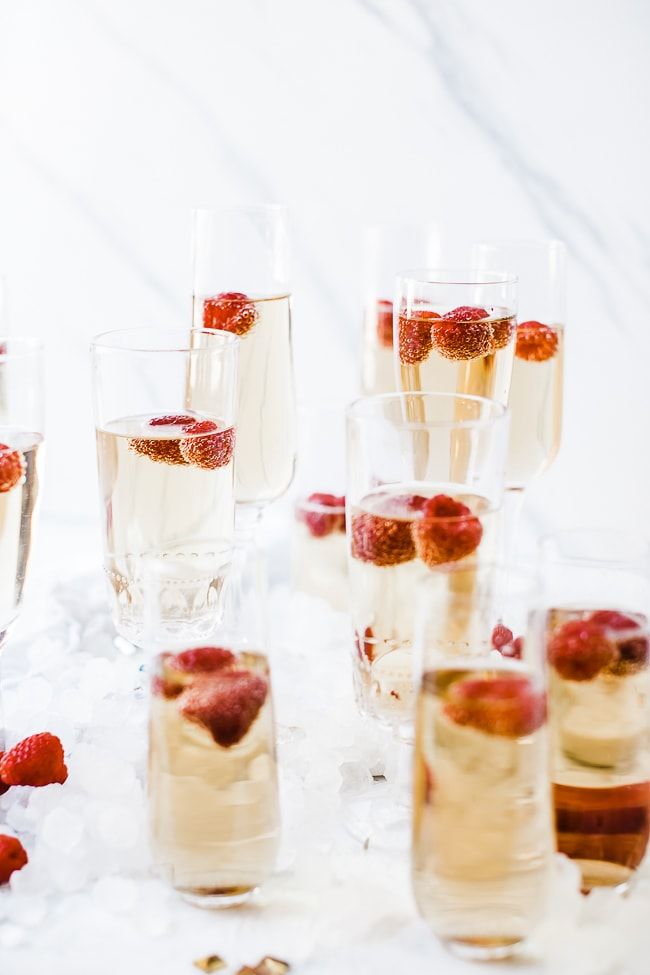 We hope you're reading this from the comfort of your home on this Friday before Christmas. Today is day nine of the 12 Days of Mocktails, and the recipe is for a non-alcoholic mock-champagne! Whether you're hosting a holiday party or toasting to the New Year, this fancy drink is the perfect substitute for champagne. Have a safe weekend! 
Ingredients:
2 liters bottle of CHILLED gingerale
1/2 can of frozen white grape juice concentrate thawed
1 small basket of raspberries rinsed and drained
Directions:
Combine all ingredients in a large pitcher and stir to combine. Serve in the fancy glass of your choice. Say cheers after you clink glasses.
(Photo and directions provided by ohsodelicioso.com)