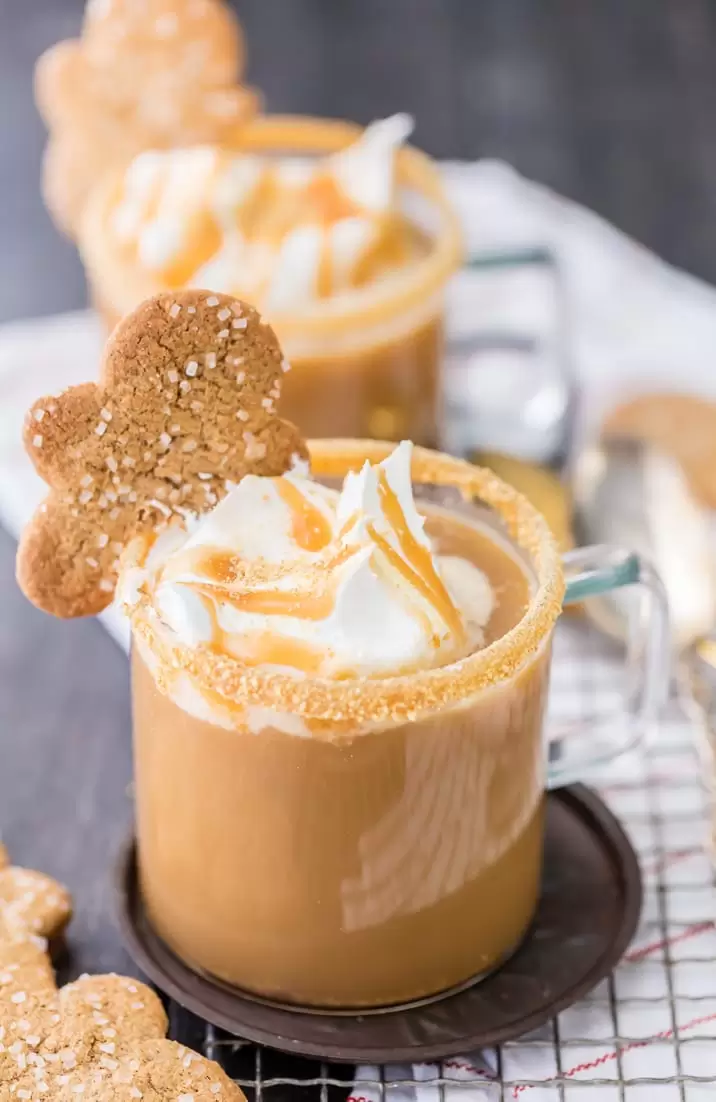 Move over pumpkin spice, it's gingerbread's time to shine! Today's non-alcoholic beverage is a gingerbread latte, served hot. This super-simple, dump-in-the-slow-cooker latte will keep you and your family warm on a chilly winter morning. You won't be needing your Starbucks coffee when you've got this recipe to wake you up. Cheers!
Ingredients: 
8 cups whole milk
1/4 cup pure maple syrup
2 tablespoons packed brown sugar
3 teaspoons ground ginger
1 teaspoon pure vanilla extract
2 cinnamon sticks
Pinch cloves
1/2 teaspoon fresh ground nutmeg
3 1/2 cups strongly brewed coffee or espresso
Whipped cream graham cracker crumbs, caramel sauce, and gingerbread cookies for garnish (optional)
Directions: 
Add all ingredients to a large slow cooker. Cook on low for 3 hours or until heated through. Monitor to make sure it doesn't boil. Turn slow cooker to warm setting and cook for another 2 hours, stirring occasionally. Stir again right before serving and taste. Dip rims of cups in caramel sauce and then in graham cracker crumbs to create the look above (optional). Top with fresh whipped cream and caramel syrup if desired. For extra fun, top with gingerbread cookies.
Enjoy!
(Photo and directions provided by the CookieRookie)