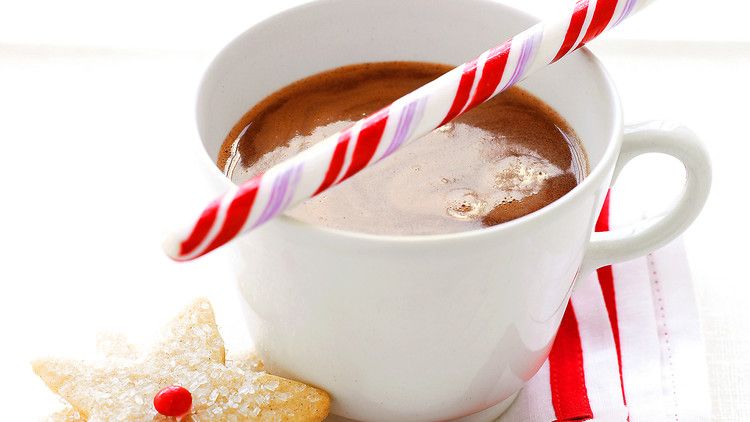 What's better than a delicious cup of hot chocolate? Peppermint hot chocolate. Treat your family and friends to this seasonal drink, served with a candy cane!
Ingredients: 
1/3 cup unsweetened cocoa powder
1 quart milk
1/2 cup semisweet chocolate chips (3 ounces) 
7 peppermint sticks; 3 crushed (1/4 cup), 4 left whole
Pinch of salt
Directions: 
Place cocoa in a medium saucepan. Gradually whisk in milk until cocoa has dissolved. Add chocolate chips and crushed peppermint; simmer over medium heat, stirring occasionally, until chocolate and peppermint have melted, 8 to 10 minutes. Bring to a boil and immediately remove from heat. Add salt. Ladle into mugs; serve each with a peppermint stick.
(Photo and Directions provided by MarthaStewart.com)