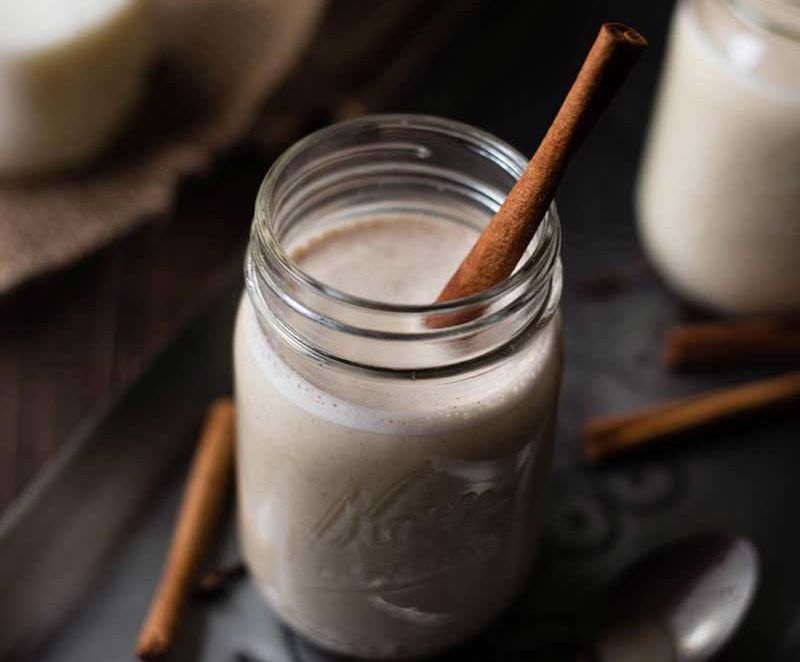 The countdown to Christmas has officially begun! Starting today, there are twelve days until Christmas. Each day we will be sending out a delicious (and non-alcoholic) drink recipe that you and your family will love. Today's recipe is a non-alcoholic eggnog, a traditional holiday beverage that puts anyone in the holiday spirit. We hope you enjoy it as much as we do! 
Non-Alcoholic Eggnog: (Photo Credit: Town and Country Magazine)
2 cups milk
5 whole cloves
1/2 tsp. ground cinnamon
1/4 cup sweetened, condensed milk
4 egg yolks
1/2 cup granulated sugar
1 cup heavy whipping cream
1 tsp ground nutmeg, plus more for garnish
1 tsp vanilla extract
Directions:
Combine milk, cloves, cinnamon and condensed milk over low heat in a deep sauce pan until the mixture is no longer chilled and is heated through. Slowly increase the heat to medium and bring the mixture to a low boil, careful not to allow a rolling boil. In a medium bowl, combine the eggs and sugar. Beat eggs until lightened in color and fluffy. Slowly temper the eggs by adding about 1 tbsp. at a time of the hot milk mixture into the egg and sugar mixture. Once enough of the milk is in the egg mixture, pour it all back into the saucepan. Heat over medium heat for 3-5 minutes, stirring frequently, until thickened enough to leave a clean line on the back of a spoon. Add the heavy whipping cream, nutmeg and vanilla extract to the mixture and heat through. Do not bring to a boil. Strain the mixture using a fine mesh strainer to catch the spices. Place in an airtight container in the refrigerator and let cool for at least one hour, preferably longer. Serve cold. Garnish with additional nutmeg if desired.
(Directions provided by Town and Country Magazine)