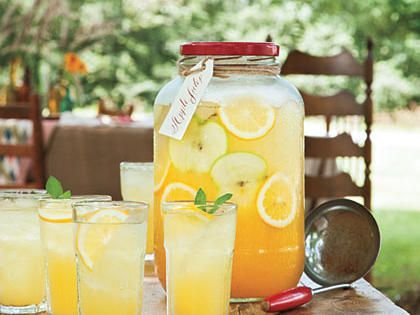 Happy Sunday! You know the saying "easy like Sunday morning"? Well, today's recipe is just that. Simply stir these ingredients together and you have yourself an elegant, non-alcoholic Apple Julep! Hope you enjoy day four of the 12 Days of Mocktails. 
Ingredients:
1 qt. apple juice
1 cup pineapple juice
1 cup orange juice
1/4 cup lemon juice
Garnish: apple slices, lemon slices, and fresh mint sprigs
Directions: Stir together apple juice, pineapple juice, orange juice, and lemon juice. Serve over ice. Garnish, if desired.
(Photo and Directions from MyRecipes.com)